PG-Gurukul is the brain child of Gurpreet Dhindsa and was started in the year 2002.main operations are based in Bir,  Himachal Pradesh, India though we do courses at other locations too.
During his early years of learning to fly he went through a lot of struggle and saddening experiences with people claiming to be instructors. At this time Gurpreet made a promise to himself that he wouldn't teach anyone until he has been Judged by his peers, so as to be competent on international level. He kept his promise and got BHPA instructor certification from UK. He continues to passionately work on making Indian pilots safer and better.
Gurpreet Dhindsa is the only duly Licensed PG instructor in the country.
Read more about Gurpreet Dhindsa
Since 2002, PG-Gurukul continues to provide top quality education to pilots under the direct supervision of Gurpreet, alongwith a few more instructors making sure each student has the attention they deserve. Our main base in Bir Billing, Himachal Pradesh, India. Some courses are held at other locations as per geographic recuirements of courses.
At PG-Gurukul we provide comprehensive theoretical training besides the practical part to enable pilots to make competent decisions in future.
Different levels of flying, covers from beginner to competition flying and instability exercises (SIV).
It is India's only school capable of providing its students with Internationally recognised IPPI certificates.
Read more about IPPI here on FAI site.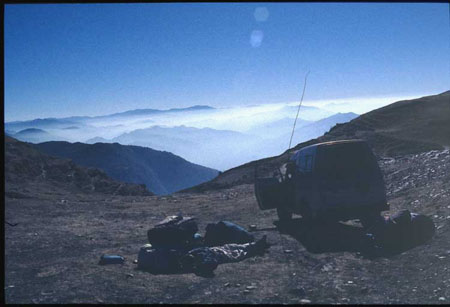 It is the first PG school in India to hold SIV courses in India. We are currently planning to hold our 10th SIV course in India.
PG Gurukul has been providing traising to all three wigs of Indian defence forces. Our students are now competitive enough to do international competitions and havealready participated in a few international events including a pilot being in Indian paragliding team in Asian championships.
We have helped Indian Army organise Army Paragliding Championships three times.
We are also the Importer/dealer for few top of the line of paragliding equipment. This includes brands like Axis Para, Nivuik, Woody Valley….well besides training we are also dedicated to bringing the best and right equipment to Indian pilots.